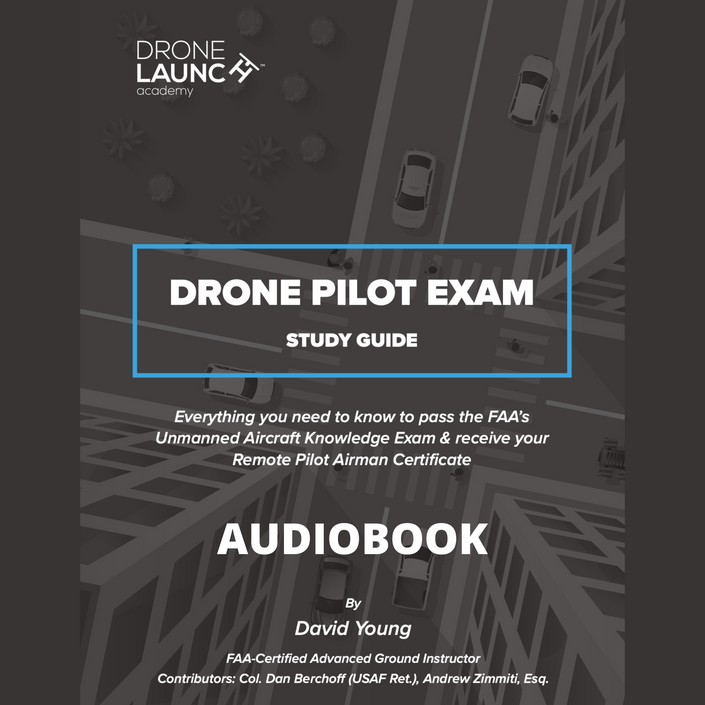 FAA Part 107 Exam Study Guide (Audiobook)
Do you wish you could study for the Part 107 Exam on the go?
Well, now you can! Our FAA Part 107 Exam Study Guide Audiobook will help you learn what you need to know to pass the Part 107 Exam.
And the best part is, you can listen to the audiobook no matter where you are! While you're in the car, waiting for a doctor's appointment, or shopping at the grocery store, simply put your headphones in and start learning all about drone operation.

All you have to do is download the audiobook on your favorite podcast app and start listening wherever and whenever you want.
In each chapter, you will learn about a different aspect of the Part 107 regulations in a way that's easy to understand!
Audiobook Chapters
Introduction: Intro, About the Authors, Terms to Be Familiar With
Chapter 1: Regulations – General
Chapter 2: Regulations – Operating Rules
Chapter 3: Radio Communications
Chapter 4: Airspace – Classification
Chapter 5: Airspace – Operating Requirements
Chapter 6: Weather – Effects of Weather on Performance
Chapter 7: Weather – Sources of Weather
Chapter 8: Loading and Performance
Chapter 9: Airport Operations
Chapter 10: Emergency Procedures
Chapter 11: Maintenance and Inspection
Chapter 12: Physiology
Chapter 13: Aeronautical Decision Making
Your Instructor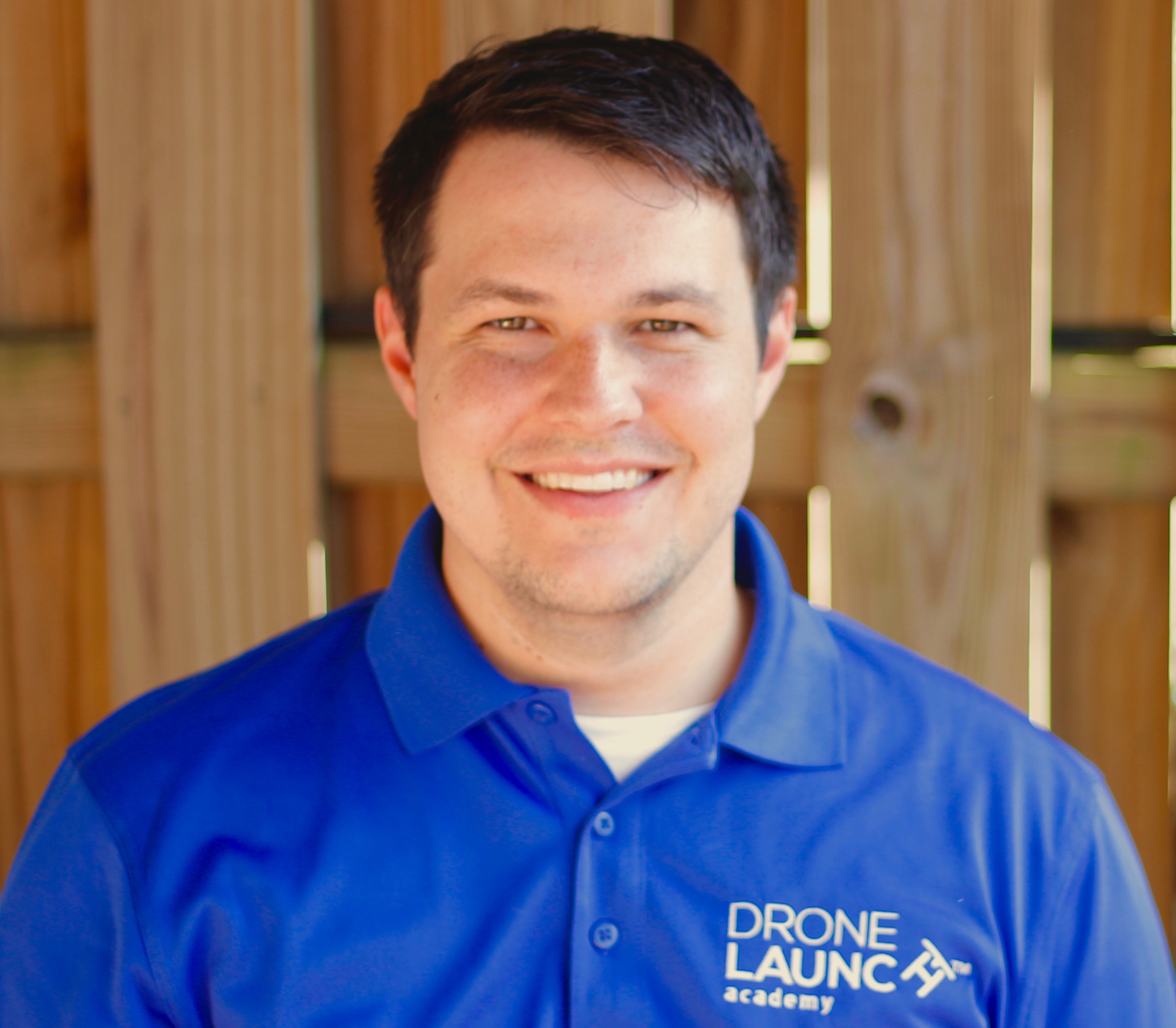 David is the Founder and Chief Instructor at Drone Launch Academy. He is a drone enthusiast and an FAA-certified Advanced Ground Instructor, which means he has been tested and approved by the FAA to help students take and pass their FAA knowledge exams, such as the Unmanned Aircraft exam required for the Remote Pilot Certificate (what you need to fly drones commercially). David has held a FAA Private Pilot Certificate since 2007, which he obtained while studying at the College of Aeronautics at the Florida Institute of Technology.
David is excited and humbled to have the opportunity to serve the amazing drone community and to train the newest wave of remote pilots.