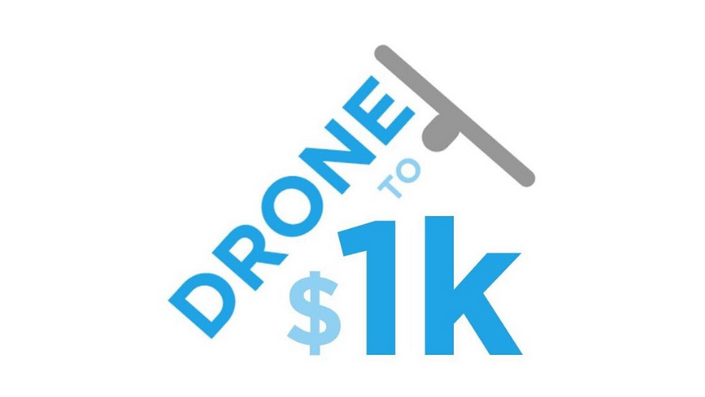 Drone to $1K
How to Start and Grow a Profitable Drone Business From Scratch (Even If You Don't Know How to Get Clients)
Enroll in Course
As you may already know, the drone industry is experiencing rapid growth. Because drones are so versatile and beneficial for many industries, they are a great tool for making money. In fact, drone businesses have the potential to make you a 6-figure income. Not bad, huh?
If you're new to the drone world, we know, drones may seem intimidating. BUT, it's actually super easy to learn how to fly a drone. It's also not very difficult to study for and pass the FAA's remote pilot exam (commonly known as the Part 107 Exam) to get your remote pilot certificate (or Part 107 license), which allows you to fly your drone commercially.
If you're familiar with the aviation and drone industries and already have your Part 107 license, you probably know that drones are an up and coming technology that has the potential to revolutionize the way photography, cinematography, inspections, and mapping (along with many, many more specialized skills and jobs) are done.
It's clear that drones are the new frontier for many industries, which is why many people have decided to start their own drone business.
The problem is, most drone entrepreneurs are naïve. They think, "Hey, all I need to do is get my Part 107 license and jobs will start rolling in!"
While the opportunities are definitely there, it takes more than having your Part 107 license to have a successful drone business. In fact, there are over 100,000 registered commercial drone pilots in the US, but only a small fraction of those pilots actually get any significant business.
WHY?