What is Drones 101?

DRONES: It seems like they're everywhere!
Little mini-copters, buzzing around.
If you've ever had the chance to fly a drone, you know how incredible (and addicting) it can be to actually get something in the air and fly it around.
Not to mention that with a drone, a regular person can get a live, birds-eye view of the ground without having to step foot into an aircraft.
There are also many applications that drones are being used for every day—people are constantly discovering new and innovative ways to integrate drones into their jobs and everyday life.
But you may run into problems if you just pick up a drone and start flying it around…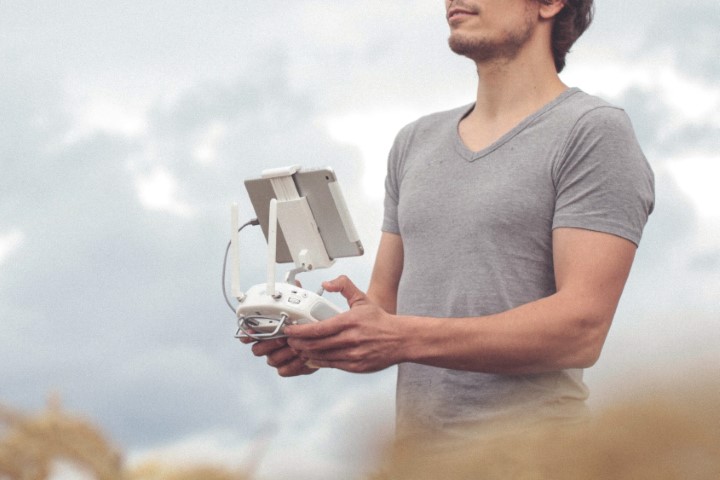 If you don't know what you're doing, you can crash
When drones crash, they break
When drones break, you lose money
We KNOW, drones can seem pretty intimidating if you've never flown one.
How do drones work?
How do I figure out how to fly a drone?
These are valid questions, but don't worry!
Drone Launch Academy is here to teach you how to MASTER the sticks and control your drone with ease, so you can zip around without fear of crashing, getting caught in a tree, or even worse… hurting someone or damaging property.
Once you complete the course, you can feel confident that you're flying your drone safely.
Our interactive course allows you to learn about drones in a fun and easy way. With videos and quizzes throughout the course, you won't be bored out of your mind reading pages and pages of content.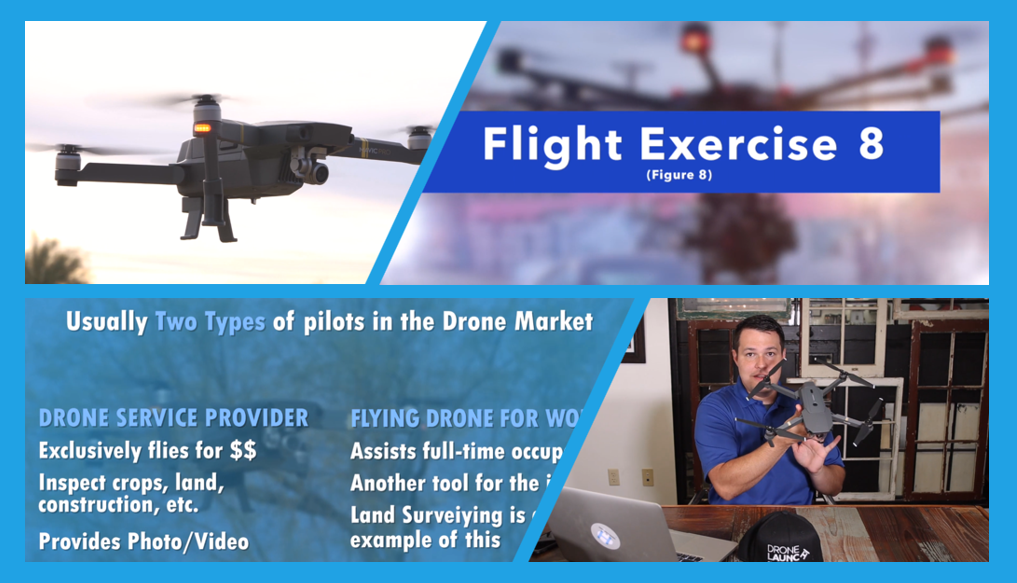 In this course, you will learn about:
The Basic Components of Drones
How Drones are Currently Being Used--and May Be Used in the Future
Eight Practical Flight Exercises You Can Do AT HOME
You can enroll in this workshop for $49 and get lifetime access, OR you can join the Drone Launch Connect community for just $1 for your first month and get access to all 19 of our workshops! Just use coupon code ONEDOLLAR at checkout.
Course Curriculum
Lesson 1: Introduction to the Unmanned Aircraft Industry
Available in days
days after you enroll
Lesson 2: Current and Future Applications of Unmanned Aircraft
Available in days
days after you enroll
Lesson 3: UAS Platform Configurations and Components
Available in days
days after you enroll
Ready to learn everything you need to know about drones and how to fly them?
The possibilities of what drones can do for you are endless
Don't wait to start learning about drones—they're being used all over the world to help people do their jobs and make life easier. Doesn't that sound like something you want to get in on?
Before David (our founder) started Drone Launch Academy, he was just like you--wanting to know how to get involved but not knowing where to start. He decided to find out about drones and he hasn't looked back since!
If you want to learn how innovators across the country and around the world are using drones...
What Are You Waiting For?
Contact Information
If you have any questions, feel free to reach out to us by phone at 888-820-7205, or shoot us an email at [email protected].
We love talking to people!