Meet Your Course Instructors...
David Young, Chief Instructor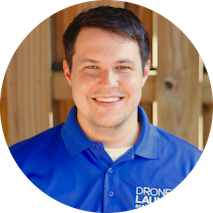 David is the founder of Drone Launch Academy. He is an FAA-Certified Advanced Ground Instructor, which means he has been tested and certified by the FAA to prepare students for FAA knowledge exams, such as the Unmanned Aircraft knowledge exam. Mr. Young is also an FAA-Certified Remote Pilot and has had his Private Pilot Certificate for nearly a decade.


Andrew Zimmitti, Regulation Instructor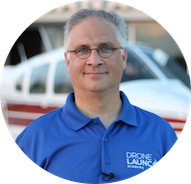 Andrew Zimmitti is a partner at the prestigious law firm, Manatt, Phelps, and Phillips, LLP, located in Washington, DC. Mr. Zimmitti has been practicing law for over 20 years, and is well versed in aviation and drone law. Combining his experience as an FAA-Certified Private Pilot and career in the Navy and top-tier law firms, Andrew assists clients in navigating the regulatory environment of UAV operations.
Col. Don Berchoff (USAF Ret.), Weather Instructor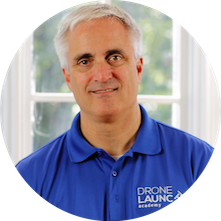 Don Berchoff is a retired Air Force Colonel who was once the Chief of Weather Programs for the entire United States Air Force. After completing his service with the Air Force, Col. Berchoff became the Director of Science and Technology at the National Weather Service. Don also was the Base Commander at the Air Force base in Manas, Kyrgyzstan, where he led 1,500 coalition forces. Don is currently the CEO of TruWeather Solutions.
Maj. Nathan Green (USAF Ret.), Weather Instructor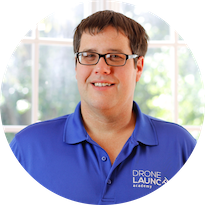 Nathan was a Major in the United States Air Force, where he led weather operations for Air Force One and the Air Force Chief of Staff. Maj. Green was a meteorologist and weather forecaster for military UAV operations in Iraq and Afghanistan. After retiring from the Air Force, Nathan contributed to the FAA's NEXGEN weather program which is instrumental in enhancing future passenger airline safety and reducing system-wide weather delays.
To read more about our instructors, visit our About Us page.