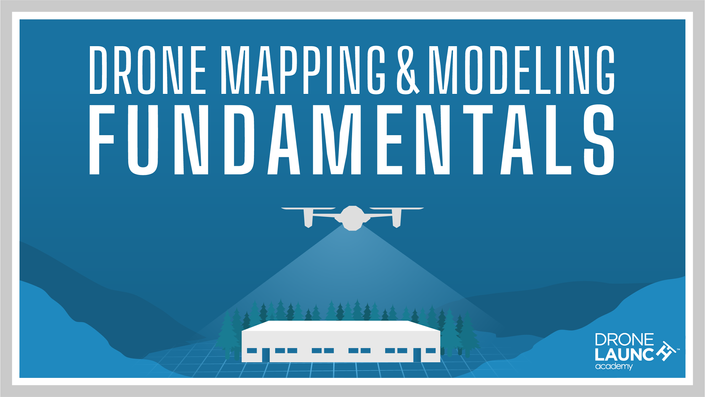 Drone Mapping And Modeling Fundamentals
Everything you need to know on how to use your drone to start making 2D maps and models for your clients or employer.
What students are saying...
Everyone wants to figure out how to provide value with drones.
But here's the thing: Most drone pilots are frustrated because they feel like the drone services market is "too saturated" and that it's a "race to the bottom."
Let me tell you why that's not true for a certain type of drone pilot…
Successful drone business owners (like our Drone to $1K Podcast guests) got where they are today because they've been able to do 2 things:
Provide a service that their customers couldn't do on their own, and
Learn valuable skills that very few people know how to do (which extend beyond just knowing how to fly their drone).
These 2 important aspects are the building blocks for success with a drone services business.
If you can do both of those things – which you can! – you can be successful, too.
If you don't do these two things… well, here's an example:
Let's be honest, there are tons of drone pilots with a Part 107 license who are willing to throw their drone in the air and snap a few shots for dirt cheap… but unless they have the aerial photography skills to capture amazing drone photos, they're not building a strong foundation with the 2 building blocks for success.
They're not providing a service that their customers can't do on their own – anyone can throw a drone in the air and take a few amateur aerial photos – and they haven't taken the time and effort to learn quality aerial photography skills.
Plus, because they don't have those strong drone photography skills, they won't be able to stand out from the crowd of other drone pilots.
And unfortunately for them, it will probably be a "race to the bottom" situation.
But with drone mapping and modeling, it's a different story.
Drone mapping and modeling pros use both of the building blocks for success right away because:
The majority of clients don't want to invest time and effort into learning how to do drone mapping and modeling themselves, and
Not many people know how to do drone mapping and modeling. And even if they do claim to know how to create aerial maps and models, they probably don't do it well – which will make it super easy for you to stand out from your competition.
Because drone mapping and modeling is a skill that takes time to learn and perfect, it's the perfect niche for drone pilots to break into.
In fact, Drone Analyst conducted a study that found that surveying and mapping is the #1 industry for drone pilots who are making over $100,000/year.
This all sounds great, right?
And it is.
It's an awesome opportunity for drone pilots.
But…
You're probably thinking about all the reasons why it wouldn't work for you, right?
Maybe you would love to create maps and models for engineering and construction companies, but you don't understand what's important to them or what data you'd need to collect.
Maybe you want to land government contracts, but after looking at the requirements, you think it's way out of your league.
Maybe you want to start telling people about your drone services (so you can start landing jobs and making money doing something you love), but you just don't feel confident that you'll be able to fully explain how drones can help them.
Or maybe you're really interested in getting started with mapping, but you figure that you'll probably need a bunch of fancy, expensive equipment.
If you're thinking about any (or all) of these, you're not alone. Many drone pilots have the same fears.
Let me tell you why you can easily overcome these questions and fears…
Learning how to create accurate drone maps and models will:
Help you to immediately stand out from the crowd.
Show your clients that the value they'll get from the information and data you provide them with will outweigh the cost of hiring you.
Give you the knowledge you need to understand any client's needs AND to collect the data that will help them solve their problems.
Allow you to gain experience in the field, which will give you the confidence to be able to talk to key decision-makers.
All of these things will help you to land important projects with construction and engineering companies, or even the government.
When it comes to the equipment you'll need to have success with drone mapping, all you really need is:
A drone with a decent camera (like a DJI Mavic 2 Pro or Zoom or a DJI Phantom 4 Pro V2.0) and
Mapping and modeling software
And as you learn the fundamentals of drone mapping and modeling, you'll be able to use free versions of mapping software – so you won't break the bank when you're first getting started.
Then, once you start landing jobs and making money, you can upgrade to more advanced, paid versions of the software so you can create even more accurate and detailed reports for your clients.
So, all you need to do to get started is get your drone and software, and then learn how to create maps and models that will be valuable and helpful to your clients.
The only problem is… to provide value to these clients who need your help, you need to know how to collect and process data THE RIGHT WAY.
Now, of course you could just go out and try it for yourself… but that's probably not going to turn out very well.
Why?
Well, first of all (and most importantly), if you don't know how to fly your drone safely, you could injure yourself or others.
Plus, the clients that need your help (like construction and engineering companies) usually have expensive infrastructure and equipment on their sites. If you don't know what you're doing, you could damage these costly assets.
You don't want to be in a situation where you could potentially injure people or damage property because you didn't learn how to properly collect data.
You'll also provide little to no value to your clients if you don't first learn what data you'll need, and how to actually collect it.
So how do you learn what data you need to collect, how to process it, and how to create detailed, comprehensive reports for clients?
How do you turn drone mapping and modeling into a full-time job that can support you and your family, or a part-time gig that can help you earn some extra money?
Well, let me tell you a story.
Hi, I'm Rut.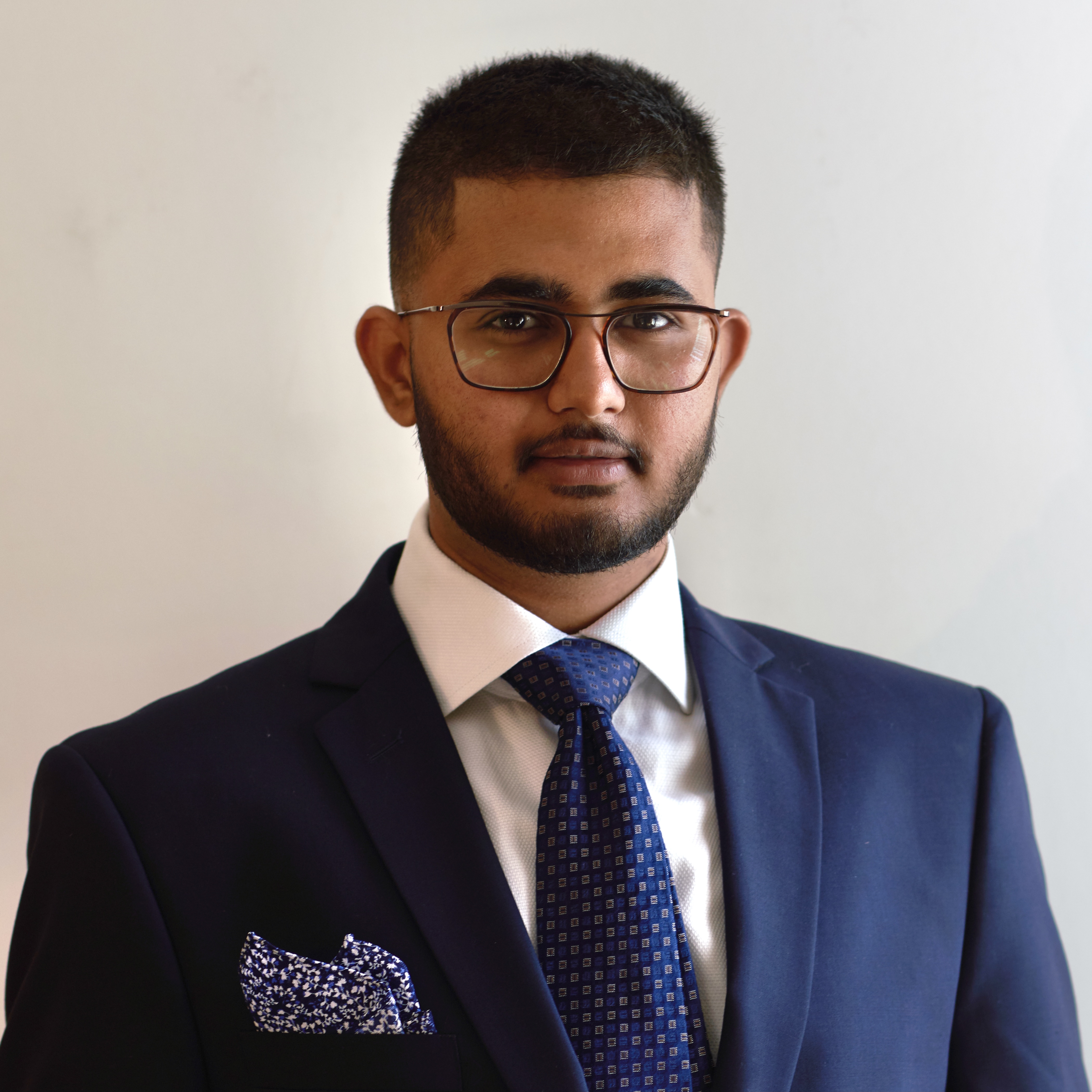 I moved from India to the United States in 2015. I had just dropped out of engineering school and didn't speak English.
When I got here, I got two jobs to make ends meet. During the day, I worked at Dairy Queen. At night, I worked at a warehouse. And on top of that, I was trying to learn how to speak English AND how to fly drones.
But I always had a goal in mind.
I knew that I wanted to start my own business. I just needed to save up enough money to get started.

One morning, as I was driving home from my night shift at the warehouse, I was listening to a podcast about Captain Cortés. Captain Cortés burned his ships to keep his army from retreating. He told them that if they went back, it would be in the enemy's ships.
That really hit me.
I knew that I needed to go all in with my business.
I "burned my boats" by quitting both of my jobs to focus on building my business full-time.
I had a drone and $3,000 in the bank.
From there, I started out in the real estate industry. But I knew that I didn't want to stay in real estate forever.
I wanted to use drones to help people solve complex problems. So, I decided to start looking for drone work in the construction industry.
I realized that I'd probably get a lot of "no"s at first, but I knew that if I could truly understand their biggest challenges and find a way to solve them with drones, I could convince construction companies to give me a chance.

One of the challenges that I initially identified was that companies were hiring expensive planes and helicopters to get aerial footage of their projects so they could see their progress. I knew that drones would save them tons of money. So, I pitched my drone services to a construction company and offered to take progress photos of their site twice a month for $1,000/month. That was a huge savings for them, so they hired me.
Once I started working with construction companies, I found more and more challenges that drones could help them overcome.
My innovative thinking not only landed me more work, but it also helped my clients get truly effective solutions to their problems.
As I continued to gain more experience in the construction industry, I started branching out into other industries, as well, including energy, infrastructure, and agriculture.
I'm always looking for ways to help my clients operate more efficiently. This forward-thinking attitude has helped me to build strong relationships with an array of businesses and land important contacts.
Over the past few years, I've been able to vastly expand my businesses. My business is currently making well into the 6 figures each year, and I have been able to hire a team of employees that help me run my business and complete mapping and modeling jobs across the country.
Now, I want to share my knowledge and experience with you so that you can have success with drone mapping and modeling, too!
That's why I teamed up with Drone Launch Academy to create a course that will teach you everything you need to know to get started in drone mapping and modeling.
Welcome to Drone Mapping and Modeling Fundamentals!
Whether your dream is to quit your job(s) and start a full-time drone business (like I did), or to be able to start a side-hustle to help you make some extra money on top of your current salary, this brand new course will help you get there.
Course Guarantee
By the end of this course, you will understand the fundamental concepts related to drone mapping and 2D modeling, and you will be able to complete full mapping missions and deliver actionable reports to your clients or management.
We guarantee it.
If you go through the course and complete all of the assignments, but end up feeling like the course wasn't worth the money, we'll give you a complete refund.
Simple as that.
Ready to get started?
If you're ready to learn how to create drone maps and models that will help you land jobs and give your clients solutions to their biggest challenges, we'll see you in the course!
Your Instructor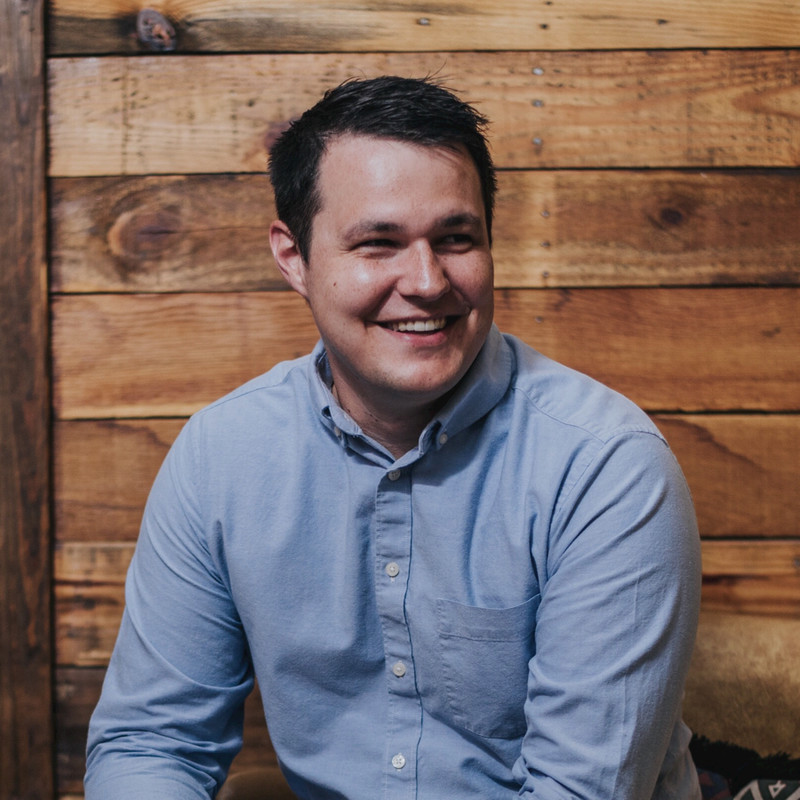 David is the founder and CEO of Drone Launch Academy. He holds his FAA Advanced Ground Instructor certificate, FAA Private Pilot certificate, and FAA Remote Pilot certificate.
He started Drone Launch Academy back in 2006 when the FAA first announced that it would release a "Part 107 Exam". Since then, David has led Drone Launch Academy to become one of the leaders in online drone training. DLA has worked with large corporations and universities, all the way down to individual operators, teaching people how to use drones for commercial applications. David is a former CPA and was a forensic accountant for the FBI before starting Drone Launch. He holds a masters degree in Finance from Johns Hopkins University and is currently in the Masters of Science in Uncrewed and Autonomous Systems program at Embry Riddle Aeronautical University.
Through Drone Launch Academy he's had the chance to impact over 30,000 students (and counting!) all about how to make drones useful in today's world and can't wait to help you on your drone journey.